Mexico – a strategic location for liquid products
Mexico has long been an important sugar and molasses producer. ED&F Man Liquid Products (MLP) has been active in the country for many years, mainly as an origin for molasses exports.
Recently, Mexico has emerged as a stronger force in other areas of agriculture and aquaculture. Its large population of over 127 million is still growing, and people's wealth is rising. This means more opportunities to supply the domestic market, and the potential to increase exports for some products. 
"For MLP, Mexico has been an important source of molasses for over 30 years," says Whit Huguley, President of MLP Americas. "But economic changes and growth in the country have led us to consider Mexico as a strategic location; it has become one of only a few countries in which we can implement all of our core competencies and services together."
Increasing cattle productivity - a core MLP skill 

As the population rises and many Mexicans see their wealth increase, they demand a higher quantity and quality of food products, including beef and dairy. 
As a result, the Mexican beef industry has matured rapidly in the past decade, with exports rising on top of the increased domestic demand. Farmers are looking to raise productivity, seeking more milk and meat from their cows. Farms are transforming from traditional family owned businesses to large commercial operations.
Westway Feed Products is MLP's feed business in North America. Their core competency is providing a range of products that can improve cattle health, increasing the volume and quality of meat and milk that cows produce. 
"The growth and increasing sophistication of the Mexican beef and dairy industries creates a need for the technical products that Westway can provide," says Rob Brock, President of Westway Feed Products. "As well as molasses, the opportunities to trade, distribute and market quality animal feed to the Mexican market are multiplying."
Fish co-products add to the mix
Fish oil is an ingredient used in aquaculture (fish) feed, nutraceuticals (such as omega-3), pharmaceuticals, food, health and speciality products. Fishmeal is the dried, ground powder left after the fish oil has been extracted. Fishmeal is used to feed poultry, pigs, farmed fish and, increasingly, pet foods.
Although Mexico is not among the world's biggest producers of fish co-products, it does create much more than can be absorbed by domestic demand. This offers an opportunity for MLP to use its world class logistics expertise to export to global markets, particularly Europe and Asia.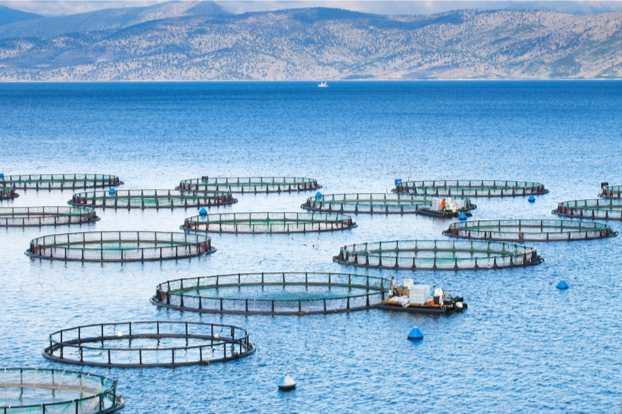 In 2016, MLP advanced their expansion in the country with the acquisition of Pallium Trading, a successful Mexican trader of fish oil, fish meal and other feed ingredients - now re-branded as ED&F Man Feed Ingredients.
Diego Lozano is MLP's General Manager for fish products and feed ingredients. "Pallium had been an important fish oil supplier to ED&F Man for many years, so they knew the business well," he says. "Pallium is now fully integrated with MLP's trading and distribution platform, and we have seen volumes and profitability continue to grow."
The acquisition included a leased dry feed distribution facility in Guadalajara, central Mexico, and a fish oil storage facility in Guaymas in the north west of the country.
"To underline our commitment to the Mexican market, we are building a new liquid feed production facility near Guadalajara. We are also relocating our feed ingredient distribution business from the present leased site to this new, multipurpose company owned facility" says MLP's Business Development Manager, Greg McLean. "It will be the first leading-edge liquid feed plant in Mexico."
In a further step, MLP is adding a fish meal storage building to the Guaymas site, which will allow them to expand fish meal exports and support the fishing industry's recovery after the El Niño period. "With limited domestic customers and good export opportunities, we have a strategic advantage in fish co-products," says Greg. "We are also aided by the existing long-term customer and supplier relationships that came with Pallium."
"These are exciting developments for us in a large and important market," concludes Country Manager Antonio Moreno. "We envision Mexico becoming a smaller version of MLP's US platform, as it's now ready for the full range of sophisticated products and services we offer.