The holy grail of stevia sweeteners

Diabetes is becoming the scourge of the developed world. In the US alone, it has been reported that around 35% of people are either diabetic or prediabetic. Severely overweight people are more prone to developing diabetes and, in turn, obesity is often linked with excessive consumption of sugar.
There is therefore increasing demand from the food industry and society as a whole to reduce the concentration of sugar in packaged food and drink products. This, combined with a surge in food-labelling laws and sugar taxes, is fuelling demand for sugar substitutes. As a socially responsible sugar trader, ED&F Man seeks to offer its customers a balanced portfolio of products and is investing in the alternative sweetener market to offer a viable substitute for, or supplement to, traditional sugar products. 
Many of the non-sugar sweeteners that have been developed to date are chemical based, which also gives rise to health concerns. Consequently, there has been a drive to find non-artificial alternatives. Stevia is the most prevalent natural origin solution.  However, its uptake has been hindered by the fact that it suffers from a bitter, metallic aftertaste and lacks the mouthfeel of sugar. This has made it difficult for the food industry to adopt stevia as a replacement for sugar.  
HEYLO is a breakthrough, stevia-based solution that overcomes every obstacle. Launched by foodtech company Unavoo Food Technologies Ltd (in which ED&F Man has a 10% stake), it is a food manufacturer's dream and is set to make a huge impact across a range of products, from soft drinks to ice cream.
Stevia – a sweet deal for farmers and the environment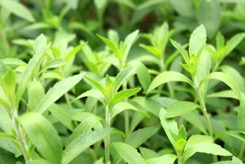 Unlike artificial sweeteners, stevia is a high-intensity sweetener that has a natural origin. It comes from a shrub plant, stevia rebaudiana. The sweet elements of the plant, steviol glycosides, are extracted from the leaves.
Stevia is perhaps unique among food ingredients because it is most valued for what it does not do: add calories. It is close to zero calories and is safe for diabetics as it has a glycaemic index of zero. It has been determined as safe for use in the majority of developed countries, in most food categories.
Stevia now has an established supply chain, which is important to allow its scale-up as it takes a larger share of the sweetener market. It is a subtropical plant that requires warm temperatures with minimal frost, adequate rainfall and lots of sunshine. Traditionally, it has been grown in Paraguay, Kenya, China and the United States, but increasing demand has encouraged growth of the plant in other countries such as Vietnam, Brazil, India, Argentina and Colombia.
It is a hardy, sustainable crop suited to small, independent farming communities as it requires little farm acreage and can be harvested several times per year. Given that sweeteners derived from stevia are typically 200-300 times sweeter than sugar, the quantity of crop (and therefore land, water and energy) required is far smaller than that of sugar cane or beet.
HEYLO – much more than labelling eye candy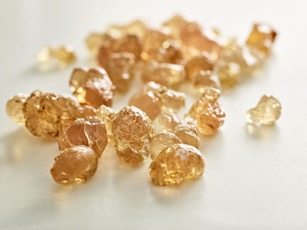 Many food technologists have sought to deal with stevia's bitter aftertaste by wrapping stevia with sugar or alcoholic sugars. HEYLO uses a revolutionary blend of organic stevia and acacia fibre or gum. Whereas other sweeteners have to use masking agents to counteract the bitterness, the acacia blocks the off-notes and leaves a cleaner taste.
The HEYLO blend also delivers the same mouthfeel as sugar, while other sweeteners have to use bulking agents, which can cause digestive, flavour and texture trade-offs. Acacia fibre is a polysaccharide prebiotic, secreted from stems and branches of the acacia tree, which is completely fermented in the colon and can stimulate the growth of beneficial bacteria. Since it is soluble, but not viscous, HEYLO won't change a food formulation's consistency, density or PH and is extremely stable under most processing and storage conditions.
Jonathan Hugh, Managing Director of ED&F Man's agri-industrial business, sums it up: "With HEYLO there is no compromise on taste, texture or gut health. The magic is in the formulation and the interaction of the carrier with the sweetener. It has all the benefits of stevia, yet it is very hard to notice any difference compared to eating a sugar sweetened product. It's a winner, ideal for all those who want, or need to, consume less sugar but still want to enjoy sweet foods and beverages."
In an April 2018 report on natural replacements for sugar in beverages, research company PreScouter ranks HEYLO in its top three 'well-developed ingredients'. The HEYLO formula is protected by patents in the US and across the world. It is currently available in commercial quantities and will be launched as a B2C brand later in the year in the form of an organic brown sugar alternative, a natural white sugar alternative and a liquid. Since HEYLO's leadership team brings experience from top food firms Walmart, Pepsico, Target and Earthbound, HEYLO is making a big impact quickly. Its R&D technologists are working closely with major food manufacturers to include the product in ketchup, jam, peanut butter, salad dressing, chocolate, soft drinks, dairy products and ice cream.
While stevia soars, sugar will hold its own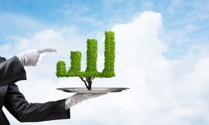 Stevia has great potential to substitute high-fructose corn syrup (HFCS) and sugar. The overall global sweetener market (including sugar and stevia) was estimated to be US$ 68.1 billion in 2014 and is expected to reach at US$ 95.9 billion by 2020, a CAGR of 5.7% over the forecast period (source: Future Market Insights). An independent report from Grand View Research sees the global stevia market rising from $337.7 million in 2015 to $556.7 million in 2024. Research & Markets' Stevia Global Market Outlook 2017-2023 report projects much more bullish growth, with a CAGR of 12.85%, rising from $447.47 million in 2016 to $1045.96 million by 2023.
As a proportion of the overall global sweetener market, stevia's share is very small and is likely to remain relatively low for some time. This is because consumption of sugar is still growing, driven by developing countries, population growth and increased GDP per capita. That is good news for all participants in the sweetener market, although the balance is likely to shift away from sugar in the long run.
Jonathan Hugh explains: "My expectation is that, in developed markets, stevia will do for the sweetener market what renewables have done for the energy market. The global sweetener market is growing and we have not yet hit 'peak sugar', but alternative sweeteners like stevia will go from being too expensive and niche to being cheaper and going mainstream, taking a greater share of the market."
Although stevia's market share remains modest, many major food & drink companies are starting to reformulate their products, seeking to satisfy increasing demand for natural ingredients. As sales of traditional and diet sodas continue to decline, major global drink producers have been racing to find the industry's holy grail - a soda that tastes as good as the iconic colas, is sweetened naturally, and has zero calories. Beverage companies around the world have already released a range of products containing stevia as a substitute to sugar. Similar patterns are emerging as the food industry seeks to develop low sugar and sugar free products.
"We remain committed to sugar", says Jonathan Hugh, "but we now offer an alternative choice of sweetener alongside it. Within developed markets, stevia is set to take a greater share of the sweetener market and the race is on to find the perfect formula. HEYLO really hits the sweet spot, offering a competitive advantage for any brand looking to reduce sugar content without any trade off in taste or texture."