Employee volunteering supports education across the world

At ED&F Man, philanthropy is part of our culture.  We support local development projects through our charitable fund and promote employee volunteering, helping to drive change and enrich local communities through our people's knowledge, expertise and commitment. 
The projects we support are wide ranging, but education is often at the forefront, as it can contribute to a whole community's economy and stability. Several  colleagues in ED&F Man's Capital Markets business have made it their business to bring down barriers to education in three very different parts of the world – and in very different circumstances.
Nepal - education raises hope after disaster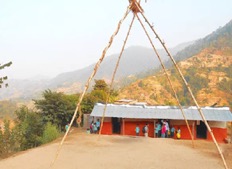 After a 7.8-magnitude earthquake struck Nepal in 2015, flattening villages, claiming more than 8,000 lives and injuring thousands more, survivors were left to rebuild their lives in the wake of the devastation. Desperate to help in any way he could, Ram Tripathi, a Nepalese IT specialist working for ED&F Man Capital Markets in New York, planned a one-person relief mission to his home village.
The scale of the devastation and helplessness of the people was difficult for Ram to bear, as he explains: "Some villages had been completely wiped out. I feared for the wellbeing of my family and friends, and I knew I had to go there to help them out."
Initially, Ram's rescue mission involved transporting a large amount of aid materials to Nepal, including blankets, tents, food, water and medical supplies, all gained following a fundraising campaign helped by ED&F Man colleagues.
Once this relief effort was under way, Ram's mind turned to the two schools he and his family had only recently worked hard to build for the community. The schools were destroyed in the quake, but Ram was determined that they would rise from the rubble once more.
"Many children lost parents and homes in the quake," says Ram. "Having a school to go to allows these children time to focus on a brighter future, gives them confidence and in the long run helps the whole community."
Working with the remaining fundraising money, matched by ED&F Man's Charitable Committee, Ram has spent the last three years flying back to Nepal regularly to oversee the reconstruction.
One school is now complete and the other well under way. Ram has hired four teachers and an administrator, plus a cook so that the children receive a meal, which may be their only meal of the day. They also get a school uniform, which may be the only outfit they own. "I am immensely grateful to the many friends, family and colleagues who supported and continue to support me, contributing their time and money to ensure these schools are a success."
Ram has setup a non-profit organisation to raise more funds for the schools. Visit www.Goat2School.org for more information or to donate.
Cambodia - investment in the few will change the lives of many
Martin Timmins, Capital Markets' Head of Global Energy, was introduced to Cambodia by some friends for whom the country was a very special place. So much so, that they had been determined to contribute to the development of such a 'beautiful country with wonderful people'.
They recognised that in the most disadvantaged areas there were promising youngsters who, with access to quality education, could become the future entrepreneurs and leaders that would drive social and economic development.
They established The Liger Charitable Foundation in 2009 and invited Martin to join the Board. A year later the Foundation built the Leadership Academy, which opened its doors to the first students in 2012.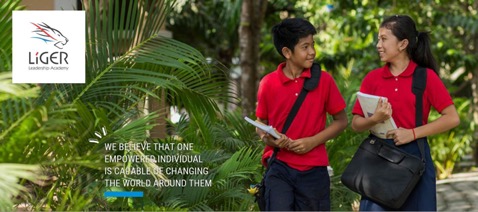 The Academy provides a residential scholarship programme for underprivileged students, combining a comprehensive, internationally competitive and inspiring education, with a social conscience. Liger believes a meaningful investment in the right few will change the lives of many.
"Being a part of the development of the school has been tremendously rewarding," says Martin. "To see the impact that these students have made at such a young age in the community and abroad is astonishing. Over the past six years, the students have become published authors, robotics engineers, filmmakers, app developers and digital currency developers. I can't wait to see where they are in 10 years!"
The Liger Leadership Academy is a non-profit organisation that accepts donations. Their administrative costs are covered, so 100% of every dollar donated goes directly to supporting the Academy and its students.
If you wish to help, please visit www.ligeracademy.org
USA - without opportunity, the poverty cycle continues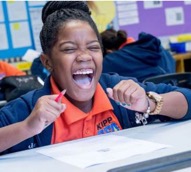 It's easy for more wealthy nations to take access to education for granted. But even in developed economies, some kids in the poorest inner city areas can struggle to progress through school. 
Many are kept from realising their full potential, despite their boundless abilities. Providing access to a good education opens up a world of opportunities and helps to break the cycle of hardship. Research shows that a child with a college degree has three times the chance of escaping poverty. 
Students with a college degree are 24% more likely to gain employment, will achieve considerably higher earnings, are 47% more likely to have health insurance and 25% more likely to be engaged with society. 
Michael Kress, Fixed Income Trader, recently moved from ED&F Man Capital Markets' New York office to the Miami office. Although most of his clients are in Miami, this wasn't the main reason for the move; the Capital Markets leadership team recognised the importance of the work that Michael's wife, Monica, does for the non-profit 'Knowledge is Power Programme' or 'KIPP'. 
Monica is leading the creation of KIPP's school in Miami, the 209th of its kind in the USA targeted towards children with the least opportunities in life. They combine rigorous academics with character building and exceptional career guidance. This was the drive for Michael and Monica to move. 
"The truth of the matter is that we would never have considered moving here three months ago," says Michael, "but the senior management team at ED&F Man were supportive of me moving to our branch in Miami. They understood the important charitable work my family is involved in and the benefit that great educational opportunities could bring to the most underserved communities in Miami, as in other cities. This support means that ED&F Man is a part of KIPP's future success here." 
And that success is certainly proven. Less than 1 in 10 students from low-income households will earn a college degree, but with KIPP alumni it rises to 1 in 4.  
To find out more about KIPP or to donate to the programme, visit their website (available in Spanish and English) www.kippmiami.org