Carcafe, Tchibo and IDH increase coffee farm productivity by over 75% in Nariño, Colombia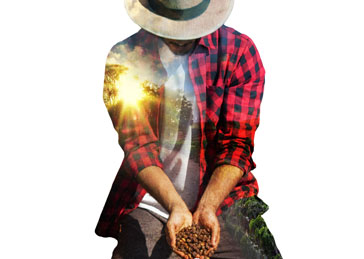 Since 2013 Carcafe, Volcafe's coffee business in Colombia, has been working closely with coffee roaster Tchibo on a sustainability project in the country's Nariño coffee growing region.
Over the past three years, the second phase of the project was funded by Carcafe, Tchibo and the sustainable trade initiative IDH, who were represented in Colombia by the Solidaridad Network. With total funding of $760,000, the aims were to:
Build capacity in producer associations and strengthen their position in the value chain
Increase farm productivity and improve yield quality, while reducing production costs
Promote best environmental practices and help farms to adapt to climate change
At the end of the third year of operation, thanks to an intensive training process - attended in total by 26,639 people over 11,650 individual sessions - the programme achieved a productivity increase  of 75.5%, reaching 1.141 Kg/Green Coffee  Exportable/hectare/year. Participating farmers multiplied their earnings by 2.8 times on average, offsetting a 34.5% increase in costs with a 73.4% increase in income.
Other notable results included: best soil fertilization practices for 421 producers; greater quality and consistency of coffee through training in modern harvest & processing practices and the cupping of 1,040 coffee samples; treatment of 192,960 cubic metres of domestic wastewater and 12,520 cubic metres of honey water from milling; generation of 3,276,000 kilos of oxygen; capturing of 210,000 kilos of carbon; planting of 14,000 trees; and retention of 14,656 tons of soil.
As an incentive for participating farms, the project purchased 60% of their production. Now that the project has ended, the farms will be enrolled in Volcafe's own sustainability programme, the Volcafe Way, which has one clear aim: to ensure that coffee farms are profitable and thereby to incentivise future generations to carry on the family tradition.