No sustainability if we grind down coffee farmers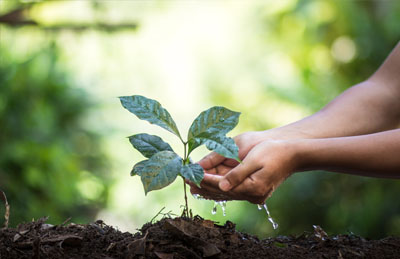 Consumers are increasingly concerned about the origins of their food & drink and, if sustainability is not part of the recipe, it is not to their palate. In the coffee market, there is a lot of positive talk and action around sustainability, but what does it all really mean? Volcafe, the green coffee trading company behind many high street names, has decided that it is time to stop beating about the coffee bush: without profitability at origin, they say, there can be no sustainability.
Trishul Mandana, Managing Director of Volcafe, claims: "The growth in sustainable coffee, which had been gaining momentum, appears to be faltering as many participants in the industry look to define how to react following consolidation in the roasting industry. Despite this setback, committed participants in the supply chain continue to roll up their sleeves and get involved at origin, where the land is tilled and the coffee beans are grown. And yet, despite the fervour with which we all discuss sustainability, profitability remains a dirty word. That has to change."
Coffee farming is no walk in the park and those who do it are tough, proud and committed. But many struggle to earn a decent living. Where poverty prevails, so too does the risk of rural flight, the next generation of growers deserting the coffee slopes in search of a better life in the cities. If farmers can't make ends meet, sustainability is missing its lifeblood. That is why Volcafe has developed a new kind of responsible sourcing program that is consciously built around profit, seeking to tackle real challenges, implement tangible solutions and deliver measurable results. They call it the 'Volcafe Way'.
Mandana asserts that Volcafe Way is not some altruistic sustainability campaign, but a grass-roots approach to coffee sourcing that embeds commercial and agronomic acumen. It has one clear aim: to ensure that farmers make money and thereby incentivise future generations to carry on the family tradition. If coffee farming is a viable profession, upstream profitability sends a positive ripple right through the supply chain, securing consistent sources of supply and preserving the interests of downstream participants and consumers.
Volcafe Way offers individual and group coaching to coffee producers, looking at all the components of coffee production: planting, weeding, rejuvenation and harvesting practices, pruning (tissue management), soil management, pest & disease management, shade management and plant nutrition. Key elements are for producers to understand their true costs of production - including their own labour - and to prioritise social and environmental best practices that support responsible sourcing. 
Carlos Ortiz, Global Manager for the Volcafe Way, explains how it works: "Participating growers sign an agreement that outlines each party's respective responsibilities in the program. It is not a contract - the producers are not legally obligated to follow the advice, nor are they obligated to sell the coffee to Volcafe. The agreement simply lays out the plan and makes clear the actions that our Farmer Support Organisation and producer partners have agreed upon to encourage long-term commercial viability."
Volcafe's objective is to empower volunteer farmers to make their own, well-informed business decisions and pro-actively drive their future. "Once a Volcafe Way business-model farm starts to flourish", continues Ortiz, "we promote it as local learning hub where surrounding communities can exchange best practices. The early adopters serve as catalysts for change, transferring business skills to neighbouring farms so that everyone learns and benefits, whether they work directly with us or not."
"There are some fantastic sustainability initiatives in the coffee industry", concludes Mandana, "but there is also a degree of froth where we need robust measures. Agronomy expertise, climatic adaptation and social investment alone are not enough. The root of sustainable coffee is profitable coffee farming. It is about providing deserving, hard-working farming families with a livelihood that allows them to prosper, invest and hand down the fruits of their labour to the next generation."
A data-driven approach cuts through the sustainability hype to track impact, increase transparency, enable full traceability and focus on results. This is verified by Flocert, the independent verification arm of Fairtrade International, as an impact-focused program (versus a compliance program). As a result, Volcafe's roaster customers can track the progress of producers - in terms of productivity, profitability and social and environmental factors - in the region from which they source and build long-term, mutually beneficial business relationships.