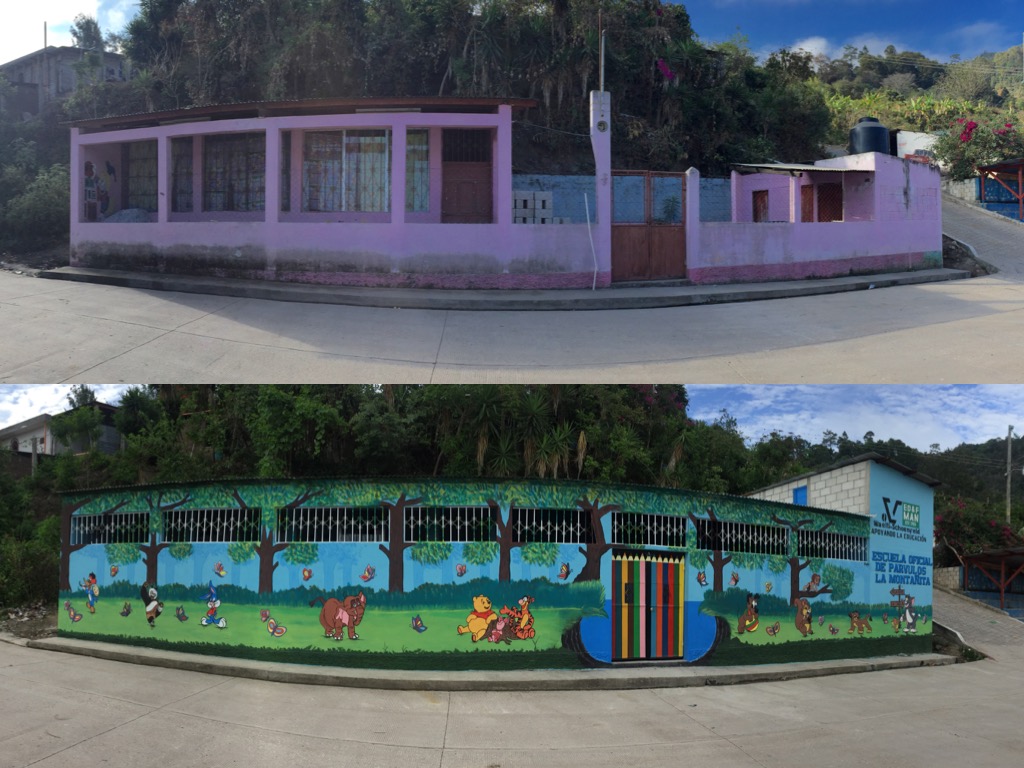 Guatemala
With 70 per cent of the country living in poverty, school is still a luxury for many children in Guatemala, but we're working to help them get a decent education.
San Pedro la Laguna school 
San Pedro's school kitchen didn't have any equipment to prepare food, and was so run-down it was hard to keep clean. Over two months, our team built a new kitchen where children could eat healthy meals in hygienic surroundings. The new facilities will help children concentrate and learn for generations to come. Parents, teachers and children are delighted with the results.

La Montañita nursery 
The school needed a wall, a roof and major improvements to its kitchen and bathrooms. 
The kitchen needed hygienic cooking and storage areas. Parents were keen to transform the kitchen into a modern, healthy area to prepare food. We also built a perimeter wall for security and a patio roof to keep out the sun and rain.
Peru
We worked with the Costa Foundation to improve schools in San Ignacio, Nuevo Eden, Nuevo Sullana and Mazaronquiari, and build a completely new school in Chuquibambilla.
Many of the buildings were in desperate need of repair. Schools in these areas often only have one classroom where children of different ages and abilities attend the same lessons. Some children have to travel long distances and, with little classroom space, many children can't attend school at all.
The renovated schools have more classrooms, better equipment and hygienic kitchens and dining rooms.
Nuevo Eden:
costafoundation.com/los-angeles-de-eden-nursery-school/
Chuquibambilla:
costafoundation.com/chuquibambilla-high-school/
Mazaronquiari:
costafoundation.com/mazaronquiari-nursery-school/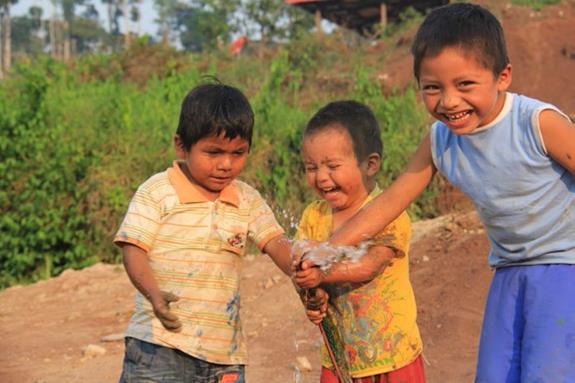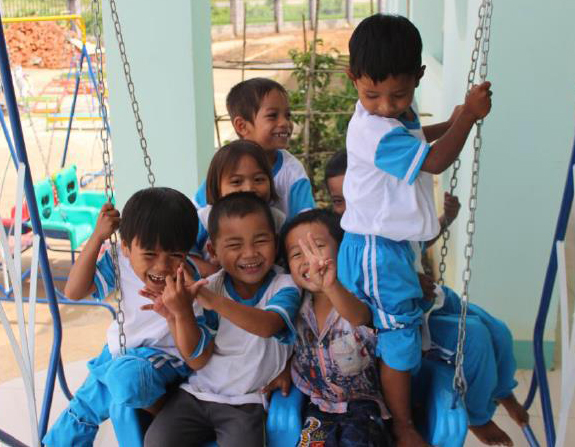 Vietnam
We built a nursery school in the coffee-growing region of Krong Ana, Vietnam.
Krong Ana district has around 300 children in need of nursery education. With some communities living in poverty, education is not always a priority.
Plus there are 48 ethnic minority groups in Vietnam, each speaking different dialects or languages, which does not help literacy levels.
We backed a project to build a permanent nursery school with places for 240 children. We helped finance six new classrooms, a kitchen and bathroom, a water supply and a playground.
HeartGift
HeartGift Louisiana helps children with heart conditions from countries without access to life-saving facilities, by bringing them to the Children's Hospital of New Orleans for surgery.
Doctors donate their services for free and hospitals discount all the costs, but it is still an expensive undertaking – each child's treatment costs around $25,000. Since becoming involved with HeartGift, we've raised around $400,000 and helped save the lives of 15 children.
HeartGift:
heartgift.org
Giving children a future

So far we've helped Katherine, Zoe, Elisabeth, Hanzell, Maria Alejandra, Ylle, Angelina, Andoy, Carmen, Kervenson and Jeffsy.
Katherine, the first ED&F Man-sponsored child, was flown in from El Salvador for life-saving surgery in 2010.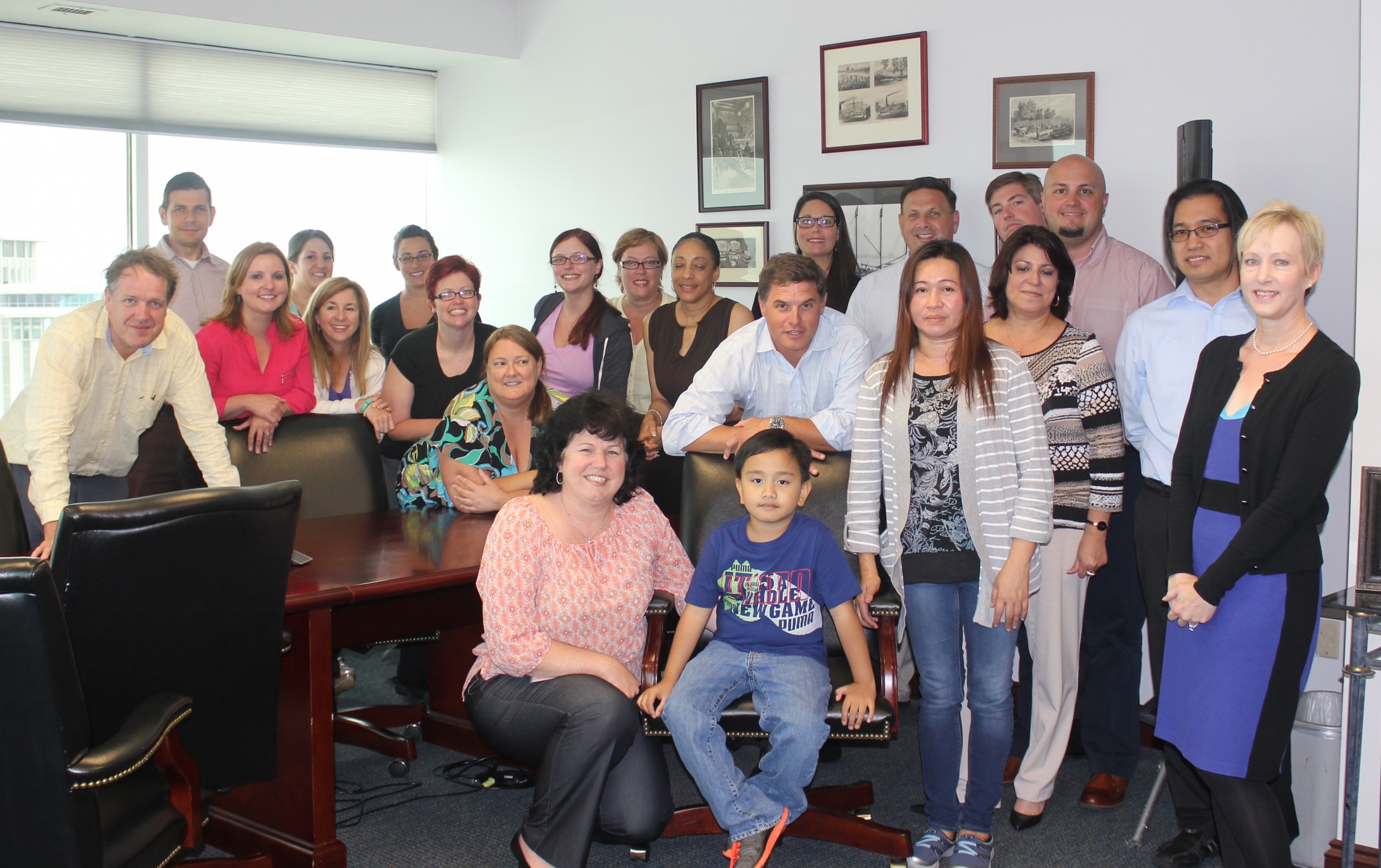 Jeffsy, a seven-year-old from the Philippines, arrived in New Orleans with his mother, Delma, in 2015. He needed life-saving surgery for a congenital heart disease, Tetralogy of Fallot. We have had sugar and molasses operations in the Philippines for many years, so were pleased to sponsor Jeffsy. Helping a child from the Philippines means we can support the communities in which we do business.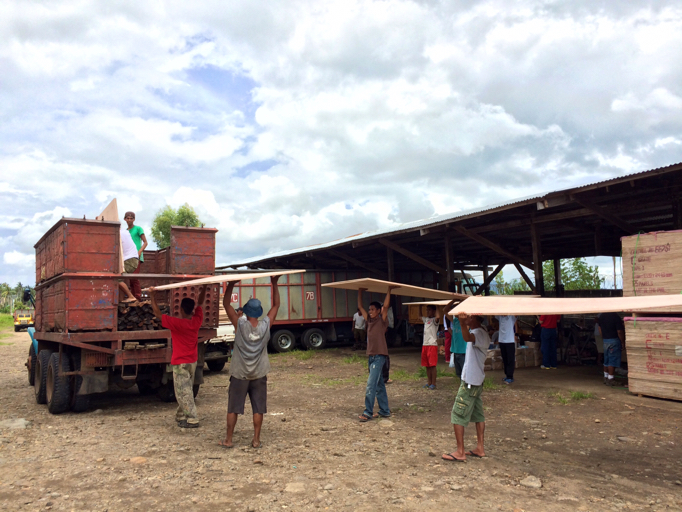 Typhoon Yolanda
Typhoon Yolanda hit the Philippines in 2013, killing thousands of people and destroying hundreds of thousands of homes.
Straight after the disaster we partnered with international aid agency Habitat for Humanity to supply families on the islands of Leyte and Cebu with shelter kits to build new homes.
We raised $200,000, including matched giving, to supply shelter kits to 550 families, including plantation workers and their families in our supply chain.
Habitat for Humanity:
habitatforhumanity.org.uk/
Indonesia
People in Lintong, Sumatra, have limited healthcare and educational facilities, so we organised three projects to help the communities.
First, we funded community health days, which offered free health check-ups, medicine and blood tests for around 2,700 people. They also educated farmers on the dangers of chemicals, and how to reduce exposure and eliminate chemical use.
We also launched a free English school. So far, about 50 students participate in classes each year – all children of local farmers. We plan to extend the classes to 300 children in three villages.
Finally, we gave the school modern teaching tools to train the next generation of farmers and agronomists. This includes state-of-the-art soil-analysing equipment, and training on how to use it.
New farmers can now develop a better understanding of their soil, grow more and use fewer expensive or dangerous chemical fertilisers.
For more information email csr@edfman.com.