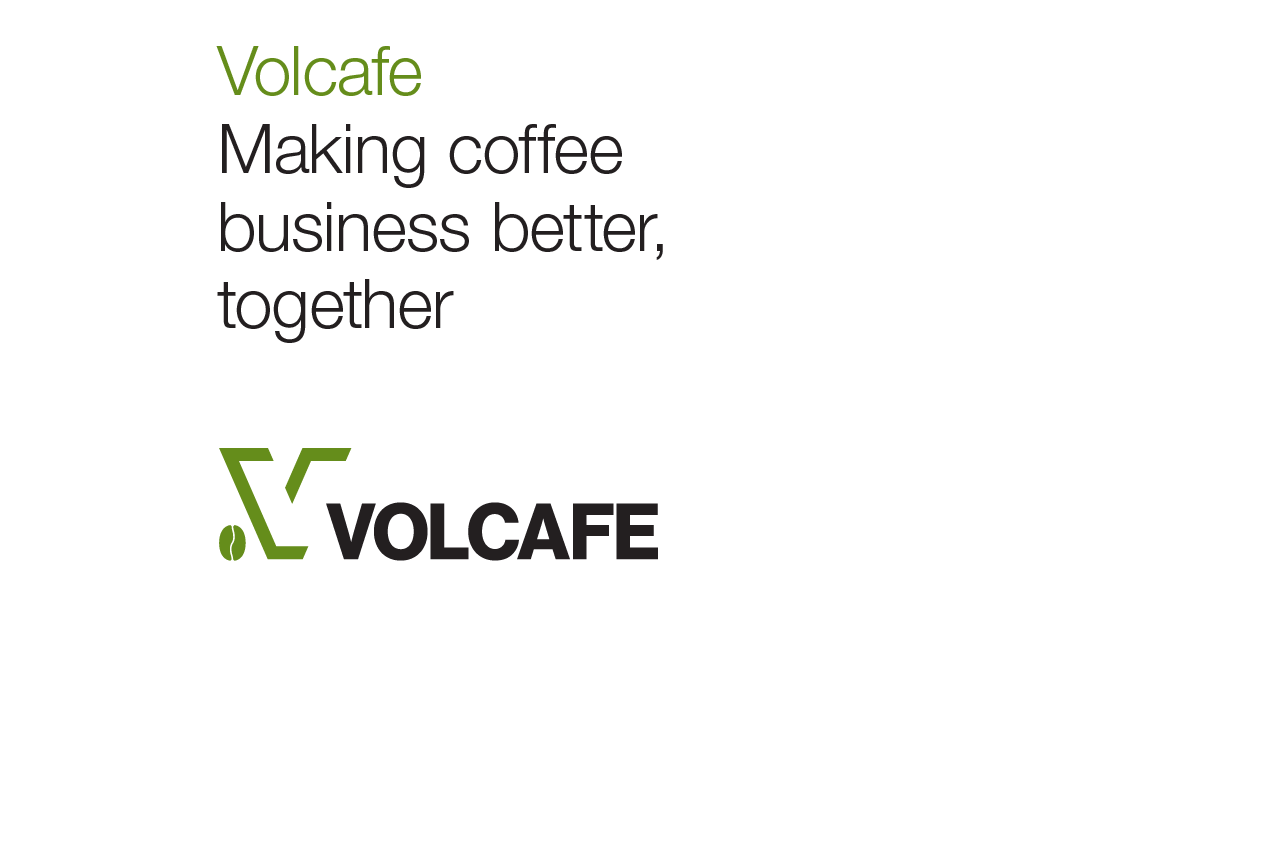 Volcafe
ED&F Man's coffee business, Volcafe, has been trading coffee since 1851. Today, we provide beans for 80 billion cups each year and there is only one thing we prioritise above coffee itself – partnership.
For our customers, we provide access to all the major coffee producing origins, from individual farmers selling a few kilos of coffee cherries in Papua New Guinea to large plantations in Brazil that deal in hundreds of tonnes of export-ready product. Our long-term customers value our efficiency, innovation, dependability and market insight.
For our suppliers, many of whom we have known for generations, we provide certainty and support. Our farmer support programme Volcafe Way works directly with farmers to train them in sustainable production techniques and good agricultural practices.
At Volcafe, we work hard at being the partner of choice. With 167 years of experience, we know what it takes to keep our customers and suppliers happy.
From farmer to roaster
We're one of the world's largest traders for arabica and robusta coffees.
From single-origin micro-lots to mainstream commercial grades and customised blends, we have the expertise and assets to get coffee to you efficiently and reliably.
We source directly from origin and have in-country operations in all main producing countries.
Our wet and dry mills sort and prepare the coffee to meet your requirements.
We store coffee under ideal conditions in our warehouses and hold stocks so crop cycles won´t affect how we supply you.
Our worldwide inventory process lets us switch quickly between supply sources. That way we will always deliver the product you need, when you need it.
Our strength in origins and commitment to sustainable supply mean you'll always get what you asked for – that's our promise to you.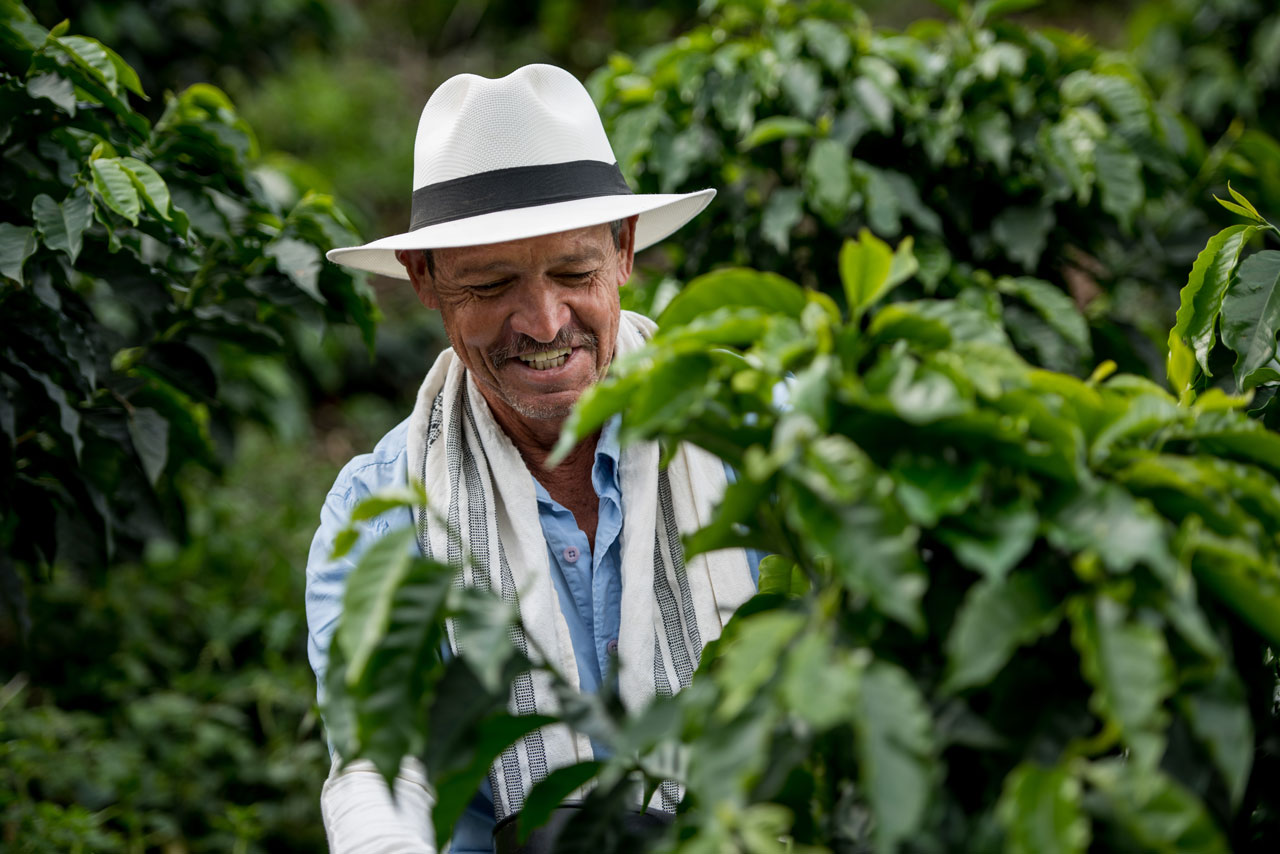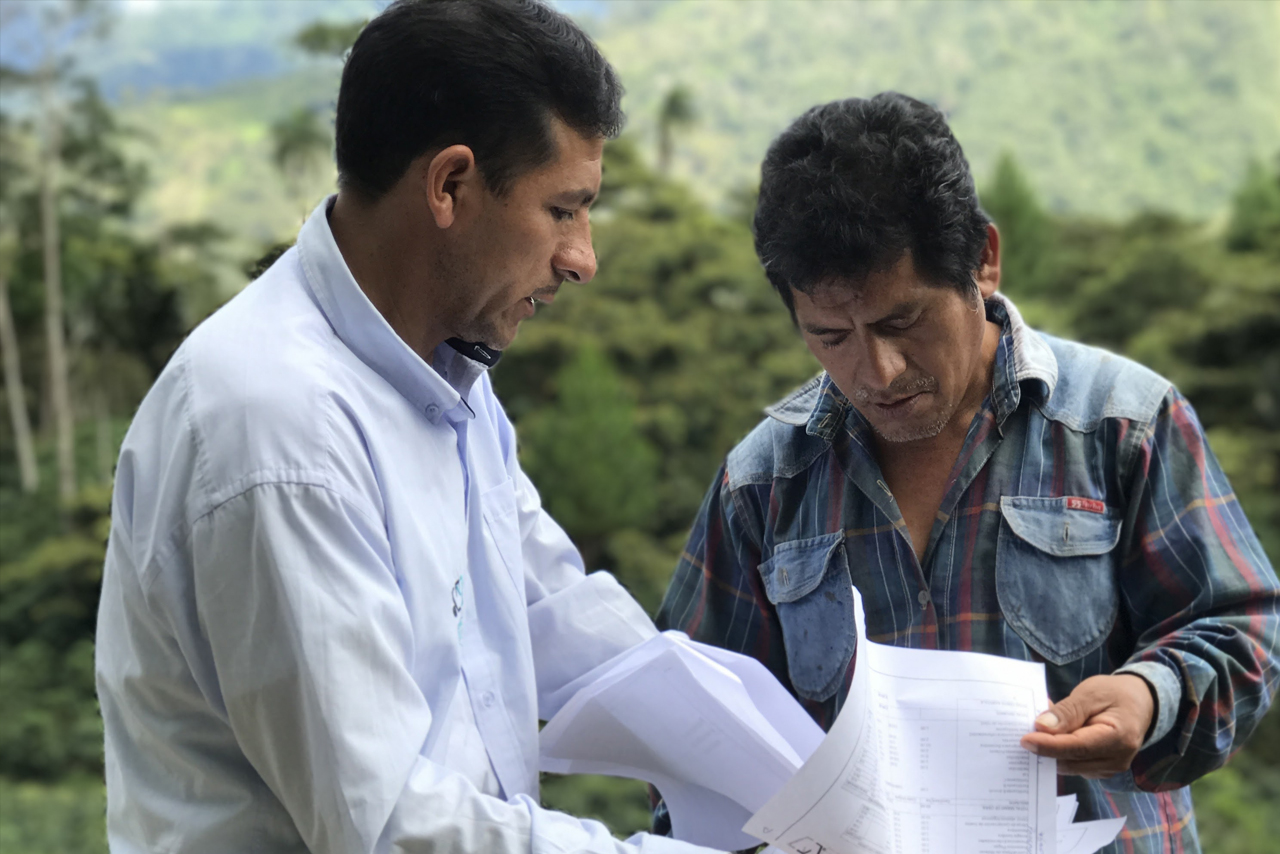 Why work with us?
Strategic partners for the long term
Close partnerships at origin
with key supply-chain assets and 'boots on the ground'.
Transparent three-way relationships
between you, farmer communities and Volcafe.
Partnerships on rejuvenation and sustainability projects
aligned with our shared values.
A long, deep-rooted heritage
in coffee across the entire supply chain.
Flexible and agile solutions
with benchmark standards of service and market insight.
Innovation and opportunities
for premiumisation.
Supporting sustainable coffee
Our Sustainability Strategy is an ambitious, overarching plan to achieve Volcafe's vision for a thriving, sustainable coffee business for all. It builds on years of projects delivered by Volcafe teams around the globe, including our Volcafe Way activities, bringing structure and cohesion by focusing on three key areas: Sustainable Profitability; Regenerative Practices and Responsible Citizenship.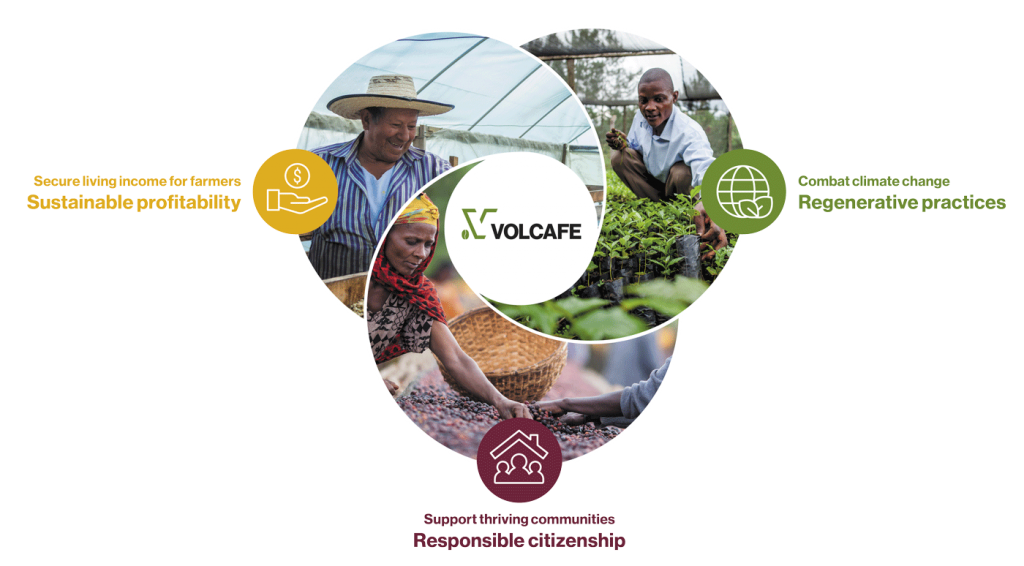 We occupy a key position in the global coffee supply chain linking farmers in the field with roasters in the market. We've earned a reputation as a go-to partner for sustainability projects that deliver on-the-ground impacts while achieving the aims of our customers.
Now our plans have become more urgent and more ambitious. We want to work with all stakeholders in the coffee chain and, together, find permanent solutions to the systemic social, economic and environmental challenges that continue to exist in our sector.
Despite efforts made to date, far too many smallholder famers continue to live in poverty. Without profitable work that pays a living wage, these farmers cannot meet even their most basic needs for food, healthcare and the education of their children. This is preventing them and their communities from thriving. We want to find new ways to provide farmers with a stable and consistent living income.
In addition, coffee cultivation is already hugely affected by the devastating impact of climate change. This influences coffee in terms of quality, yield and pests, and affects the water supply to the crop.
At Volcafe, we want to tackle these challenges. We have been working to improve sustainable profitability for coffee farmers for years. And we are proud of that work. But the deadline to establish regenerative practices is getting even closer. Now, we have developed a more ambitious overarching sustainability strategy built on our vision for a thriving, sustainable coffee business for all.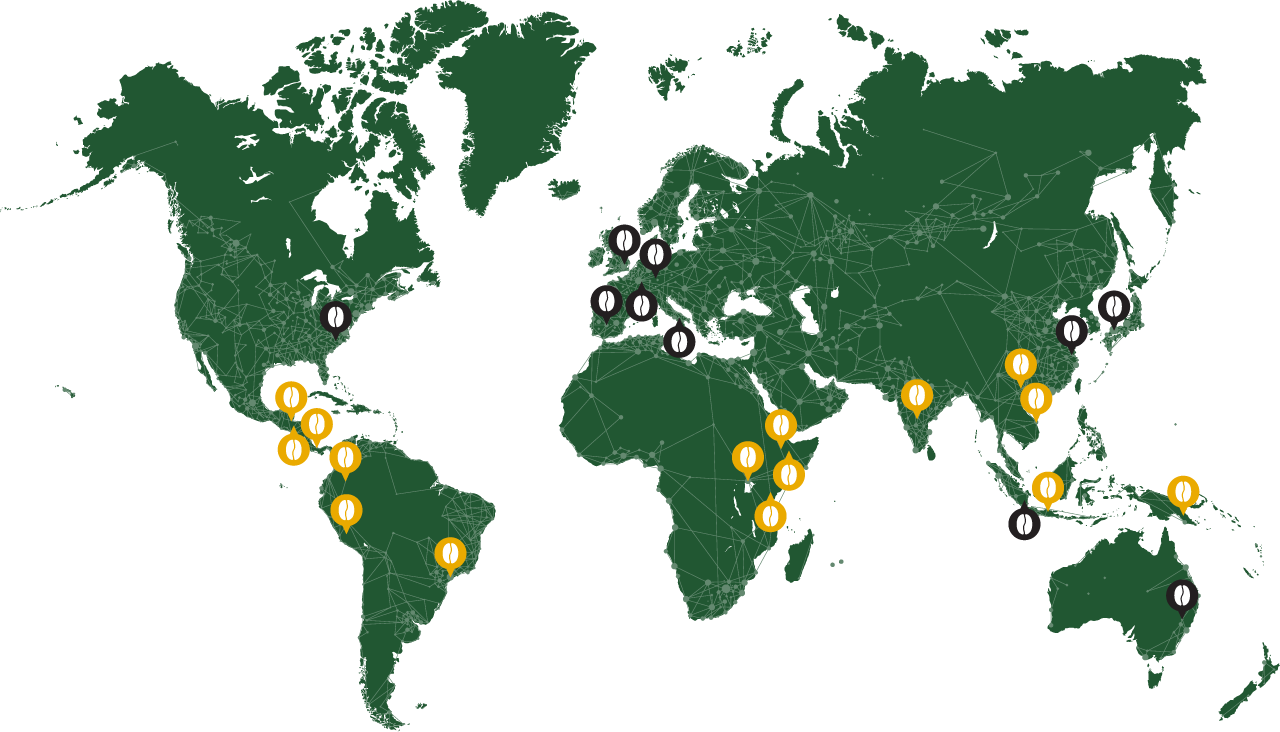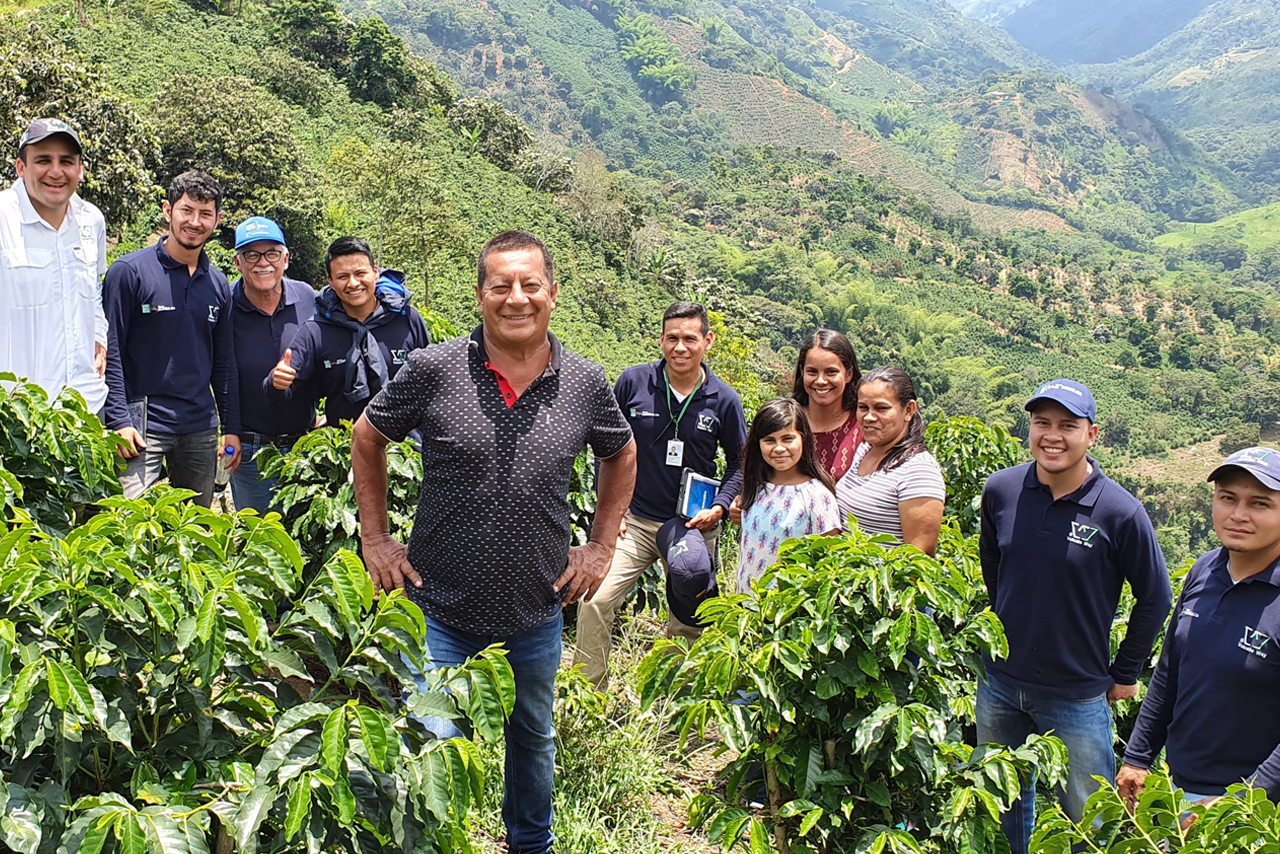 The Volcafe Way
Our farmer support programme is called 'The Volcafe Way'. 
Drawing on the expertise of our field teams, it pools their collective knowledge within a farmer support organisation that provides direct technical assistance to farmers, helping them to improve their coffee quality, farm productivity and yields.
Our farmer support teams help producers to manage risks, improve outcomes, gather data and focus on measurable results that our customers can monitor and verify. One of our flagship training methods is creating business model farms, which provide local learning hubs where surrounding communities can exchange best practices so that they all learn and benefit — whether they work directly with us or not.