What we do
We source, store, sell, ship and distribute agricultural products including coffee, sugar, molasses and animal feed. We trade those products around the world, and with some, we process and brand them for industrial customers and the supermarket shelves.
Why we do it
There's a lot of uncertainty in the world – situations change; crops fail – but we're known for making sure our customers can still do business. It's a stance we've held to be true since 1783.
For us, it's about managing risk and providing security. For example, we help our farmers grow better-quality crops, more sustainably, by teaching them agricultural techniques that will keep their land productive for future generations.
That way we can help our growers achieve a better, more sustainable standard of living. And we help protect our customers from that price-change volatility with tools such as hedging and futures.
How we do it
We do business across the world, but we're small enough that business feels personal.
As group of companies, we use our diverse strengths to help our customers succeed – not just the people who buy from us; we think of our colleagues and suppliers as customers too.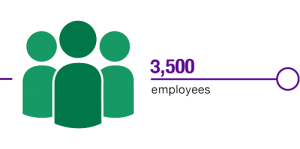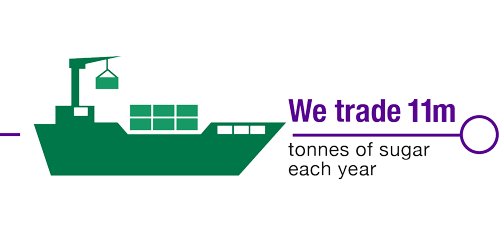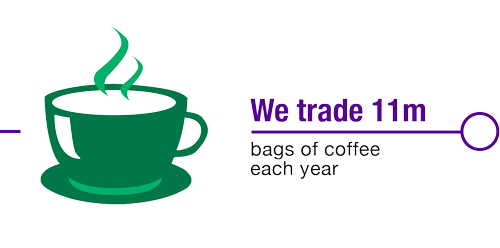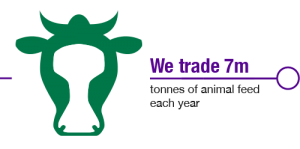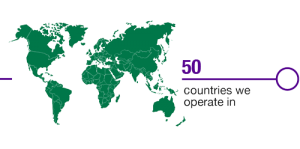 Birth of James Man

1755

Born in Whitechapel, east London, and apprenticed to William Humphrey as a barrel maker, James Man went on to set up his own business as a sugar-broker.

Company founded

1783

James Man set up his own business as a barrel maker and sugar-broker at 23 Harp Lane, London. The cooperage side of the business soon disappeared.

Royal Navy rum contract

1784

James Man secured a contract to supply the Royal Navy with rum for the daily 'rum tot', a tradition under which all sailors were allocated a daily ration of rum. This tradition continued until 1970, with Man holding the contract for the full 186 years.

Moving into other commodities

1802

Man begins to trade coffee, cocoa and other commodities. Trades are conducted at candle auctions held in coffee houses.

Company moves to Mincing Lane

1810

Mincing Lane was the hub of London's commodity trading centre, a couple of streets north of the docks on the river Thames.

Death of James Man

1823

James Man retired in 1819 and moved to Dartmouth in Devon on the south coast of England. He died there in 1823.

CBOT founded

1848

The Chicago Board of Trade is set up as a cash market for grain. Forward or 'to arrive' contracts begin trading at the CBOT almost immediately.

KBOT established

1856

The Kansas Board of Trade is established by local Kansas City merchants as a means of trading grain.

CBOT sets out formal trading rules

1865

The Chicago Board of Trade brings in formal trading rules, particularly for margin and delivery procedures – an important step in the evolution of futures contracts.

Company changes name

1869

The company changes its name to ED&F Man, incorporating the initials of James Man's grandsons, Edward Desborough and Frederick, who took over the firm.

CBOT publishes futures prices

1877

The Chicago Board of Trade begins publishing futures prices.

First coffee trades in New York

1882

The Coffee Exchange in New York City trades its first coffee contracts. In the same year the New York Butter and Cheese Exchange is merged with other exchanges to form the New York Mercantile Exchange (Nymex).

ED&F Man's first female employee

1915

Miss Sadie Braithwaite becomes the first female member of staff in ED&F Man. She served in the company for over 30 years.

Wall Street Crash

1929

The crash in 1929 marked the beginning of the Great Depression.

Comex founded

1933

The Commodity Exchange is founded from the merger of the Metal Exchange, the Rubber Exchange of New York, the National Raw Silk Exchange and the New Hide Exchange.

Free trade in Europe

1960

The European Free Trade Association is formed.

US government starts monthly COT reports

1962

The US Agriculture Department's Commodities Exchange Authority publishes the first monthly commitments of traders report, replacing the annual reports that had previously been published.

The Royal Navy ends the rum tot

1970

Times change – the Royal Navy discontinues its rum rations for sailors, so the contract with ED&F Man comes to an end after 186 years.

CFTC declares market emergency

1977

The Commodity Futures Trading Commission declares a market emergency in the December coffee 'C' futures contract on the New York Coffee and Sugar Exchange, resulting in an orderly reduction of the open interest in that contract. This is one of several emergencies in coffee futures during the late 1970s.

ED&F Man moves to Sugar Quay

1977

ED&F Man moves its London headquarters to Sugar Quay, sitting right beside the river Thames.

Move into futures broking

1981

ED&F Man moves into futures broking, setting up Anderson Man, which becomes ED&F Man International, and later Man Financial.

CSCE introduces options on sugar futures

1982

The Coffee, Sugar and Cocoa Exchange introduces options on sugar futures. The first US exchange traded commodity option.

200 Years of ED&F Man

1983

ED&F Man celebrates its 200th anniversary and diversifies into financial services and alternative investment management.

ED&F Man acquires SVG Molasses

1985

ED&F Man acquires Schuurmans & van Ginneken's molasses business.

ED&F Man launches 'BIBO' sugar ship

1986

ED&F Man launches the CHL Innovator, the first bulk white sugar vessel using the 'bulk in-bags out' system (BIBO).

Black Monday

1987

On Monday October 19 1987 stock markets around the world crashed shedding a huge value in a short time. Beginning in Hong Kong, it spread to Europe and then the USA.

ED&F Man invests again

1989

ED&F Man takes a 51 per cent stake in a London-based quantative investment manager, AHL. ED&F Man also acquires GNP Commodities in Chicago and cocoa trader Gill & Duffus.

Westway

1992

ED&F Man acquires Westway's molasses trading, storage and liquid feed business.

Second BIBO launched

1992

In the year that saw the Maastricht Treaty of the European Union, ED&F Man launches the second bulk white sugar vessel, the 'CHL Progressor'.

Move into metals

1993

ED&F Man acquires Paine Webber metals in London.

Listing on the London Stock Exchange

1994

1994 saw the end of apartheid and the election of Nelson Mandela as South Africa's president. The North American Free Trade Agreement (NAFTA) was also created.

1994 was also a momentous year for Man, who listed on the London Stock Exchange.

Pioneer BIBO vessel

1996

ED&F Man launches its latest BIBO ship: 'Pioneer'.

New presence in Singapore

1996

ED&F Man acquires Index Futures Group and Standard Chartered's brokerage operation.

Growing our molasses and feed businesses

1997

ED&F Man acquires Cargill's international molasses, liquid feed and storage business.

ED&F Man's management buy-out

2000

A management buy-out of the agricultural commodities business returns ED&F Man to a private, employee-owned company.

The company expands its animal feed business

2002

ED&F Man acquires Tate & Lyle's North American molasses, liquid feed and storage business.

Volcafe

2004

ED&F Man acquires Swiss based Volcafe, becoming one of the world's leading coffee merchants.

ED&F Man on the LME

2007

ED&F Man becomes the London Metal Exchange's first new floor trading member in more than 10 years.

Financial crisis

2008

Lehman Brothers, a major investment bank and a future in the US financial sector for more than 150 years, files for the largest bankruptcy in US history.

The Dow Jones industrial average suffers the worst week of losses in its history, dropping by 22.1 per cent.

More focus on core commodities

2008

ED&F Man stops trading cocoa and increases focus on the company's core commodities – sugar, coffee and molasses.

ED&F Man Capital Markets

January 2012 — 2012

ED&F Man expands its brokerage division by forming ED&F Man Capital Markets.

Südzucker buys ED&F Man stake

2012

German sugar-producer Südzucker acquires an equity investment of 24.99 per cent in ED&F Man.

ED&F Man celebrates 230 years

2013

True sustainability - 230 years of innovation and expertise.

ED&F Man acquires Mercatura and Feedimpex

2015

ED&F Man acquires two Netherlands-based companies: Mercatura trades raw materials for the animal feed industry, specialising in co-products from sugar, and Feedimpex has over 30 years' experience trading dried sugar-beet pulp.

ED&F Man acquires Royal Ingredients

2015

ED&F Man acquires Royal Ingredients, a successful specialty sugar processor and distributor.

ED&F Man sucessfully bids for Iansa

2015

ED&F Man acquires more shares in Chilean commodities company Empresas Iansa, resulting in approximately 92 per cent ownership of the company.

ED&F Man takes on remander of SIS

2015

ED&F Man acquires the remaining 49 per cent it did not already own in sugar company SIS '88 from Kuok (Singapore), taking its ownership to 100 per cent.

ED&F Man acquires Maviga

2017

A global leader in the origination, processing and trading of dried edible pulses, seeds and speciality crops.
To help us respond to your enquiry, please supply the following information. You have to fill in the boxes marked with an asterisk (*).
For all recruitment enquiries, visit our careers page.