Volcafe Way launches partner web site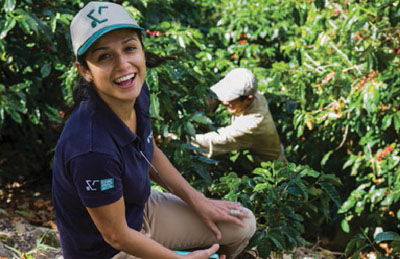 The Volcafe Way, Volcafe's unique integrated supply chain strategy, has launched a new web site that provides buying partners access to extensive producer data and field reports.
Drawing on the expertise of Volcafe's field teams, the Volcafe Way pools their collective knowledge within a global farmer support organisation that provides direct technical assistance, helping farmers to improve profitability in a sustainable way (improving coffee quality, productivity and resource efficiency). 
Volcafe Way Manager Carlos Ortiz explains: "More than a sustainability strategy, it's the way we do business. For our buying partners, we use data-driven methods that increase transparency and traceability, providing measurable results that they can monitor and verify. For our growing partners, we train them in coffee farming as a business, sustainable production techniques and good agronomy practices, as well as in making the best use of their land for future generations."
The Volcafe Way is now active in Africa, Asia and Latin America. One of its flagship training methods is creating business model farms, which provide local learning hubs where surrounding communities can exchange best practices so that they all learn and benefit — whether they work directly with Volcafe or not.