ED&F Man's CSR strategy in action in Colombia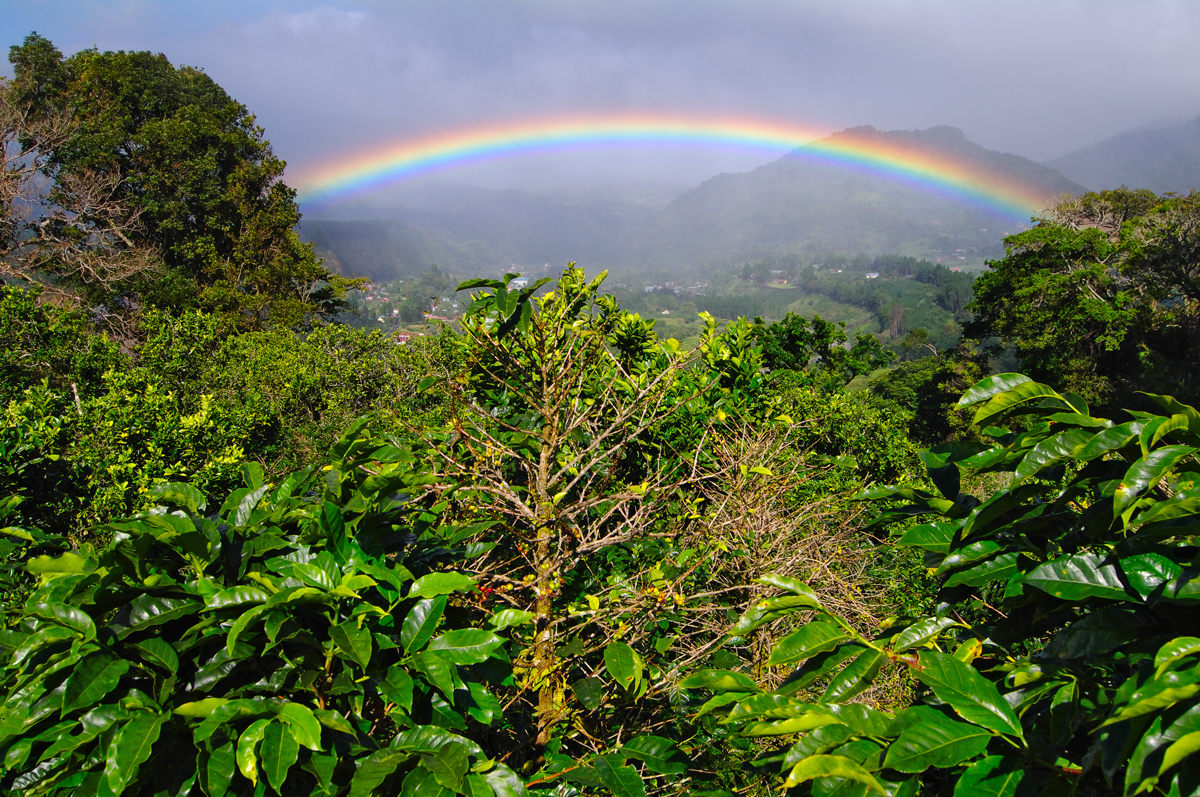 Through our many corporate social responsibility (CSR) projects, ED&F Man is reassuring customers, suppliers and employees of our commitment to improving
the environment and wellbeing of local communities.
Carcafé (Volcafe's business in Colombia) - working in partnership with well-known coffee clients such as Lavazza, Tchibo, McDonalds and S&D - is helping
farmers implement environmental and social measures that will make a significant improvement to the way they live and work.
These projects are being run by a team of more than 22 field engineers who spend many weeks at a time working hard in remote locations. Carcafé's CSR Coordinator Vivian Vasquez and Sustainability Coordinator Carlos Palacios are managing the projects.
Many small coffee farmers struggle with poverty, with nearly all their time and resources dedicated to earning money to cover basic costs. "For these farmers, short-term survival is the main priority, so long-term environmental protection is not an issue that has concerned them," says Vivian.
Farms often lack effective sewage systems and chemicals are not stored safely, posing a hazard both to the farm workers and the surrounding land. Many
farmers are unaware of the need to adapt to climate change or apply modern conservation methods, such as soil preservation techniques. As a result, some coffee-growing regions show evidence of decades of neglect.
Tackling this deprivation and environmental damage will benefit all parties, as Vivian explains: "By supporting the ecosystem in which the coffee is grown, developing a sustainable future for the farms with improved coffee processing infrastructure, and improving the farming families' health and wellbeing, we aim to secure a sustainable future for the coffee growing communities and ED&F Man's trade with them for years to come."
Three parts of the country in particular are experiencing significant progress in addressing these objectives: the Piedemonte Llanero region near the Amazonian rainforest, the coffee-growing municipalities of Nariño and the south-eastern department of Antioquia.
Carcafé and Lavazza in Piedemonte Llanero region
This isolated and remote part of eastern Colombia has previously been used as a base by the notorious FARC guerrilla movement. This has left the area almost abandoned by the national government, with little infrastructure such as roads, drainage, water or electricity. During the years of conflict, many coffee growers were pressurised by the militants to either leave their farms or switch to growing illegal crops for the drugs trade.
"The region is located among National Parks that are home to a pristine natural environment," explains Vivian, "so we aimed to implement coffee growing methods that would exist in harmony with this uncultivated ecosystem."
Carcafe's technical expert Jorge Adarme is coordinating activities for this region, with Carcafé and Lavazza's collaboration being one of the first privately funded schemes to help the displaced coffee growers. Thanks to these initiatives, the farming community is happier, healthier and more productive while making a much smaller impact on their environment.
Here are just some of the schemes that are taking place:
• We are showing coffee growers how to manage their farms on a more holistic level. By considering everything from water sources to building maintenance, they can optimise decision-making on key matters, such as planning product volume and calculating fertilising times.
• We are issuing protective clothing to farmers for use with agrochemical products. We have also arranged training on the safe use of chemicals and instructions on how to construct showers with special filters that prevent contamination of the surrounding soil.
• Engineers have installed plumbing to carry waste water away from showers, bathrooms and kitchens to treatment systems where the polluting elements are removed, mixed with organic waste and converted into compost. Before this, the dirty water simply soaked straight into the soil.
• Coffee beans, previously washed in buckets, are now cleaned in special tanks. The waste water that once contaminated rivers, fields and natural water sources now runs into new septic tanks.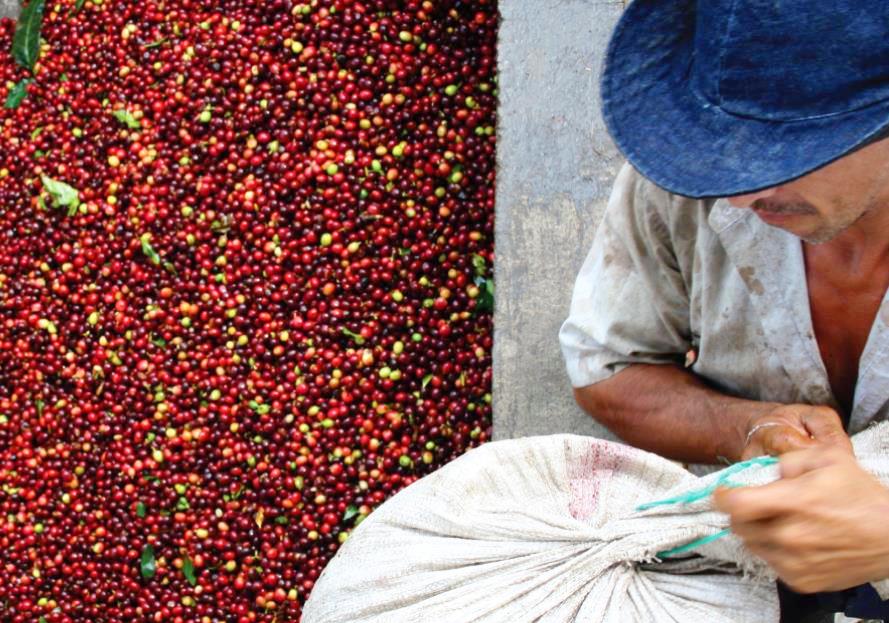 The partnership with Lavazza and coffee growers in the Piedemonte Llanero region has been in operation since November 2015. With another year still to run, Carcafé is working hard to ensure the project delivers a significant and permanent transformation to the farmers' lives and the environment in which they live and work.
Carcafé and Tchibo in the Nariño region
The department of Nariño lies in the south eastern corner of Colombia. Farms here tend to be very small, leading to a fragmented approach that has left coffee growers vulnerable to exploitation by intermediaries who pay little money for their coffee as they know most farmers can't afford to transport their product to sell in the cities. The area also lacks basic sanitation and the environmental infrastructure necessary to ensure the region remains productive for future generations of coffee farmers.
With help from Tchibo, Carcafé's Hector Cuastumal has overseen a number of transformative initiatives:
• A Mobile Quality Lab travels the region, offering farmers a chance to bring their coffee samples for assessment. They receive feedback on cup quality and advice on where shortcomings have occurred due to substandard environmental practices.
• Regular one-to-one training sessions on a range of topics are delivered by engineers who walk between farms in remote areas to implement the most effective, efficient and environmentally-friendly harvesting practices.
• A scheme to provide equipment and training to help farmers install modern sanitation facilities has reached its target of 450 systems for homes and 225 for coffee processing facilities.
• We are teaching farmers how to avoid using the most toxic chemicals in their coffee cultivation and replace them with environmentally friendly alternatives. We helped to supply kits containing a mask, waterproof jacket, waterproof trousers and a pair of gloves to help coffee growers use agrochemicals safely.
• Farms have been planted with trees to protect the soil from the potentially catastrophic weather phenomena El Niño and La Niña. In addition, we have encouraged farmers to plant grass 'barriers' to fight erosion that has heavily affected the coffee growing areas in these mountains.
The scale of this project is extraordinary: the total area of the municipalities where the farms are located is 4,714 Km² (twice the size of Luxembourg). "This five-year venture between Carcafé and Tchibo is a substantial project," says Vivian. "It will run until December 2017, by which time it will have benefitted around 10,000 people in 1700 smallholder farms."
Carcafé, McDonalds and S&D in Antioquia region
In the long-established coffee-growing region of Antioquia, in the south-east of Colombia, waste water from coffee's wet milling process is one of the leading contaminants of the local water supply. The water is so full of sugars and pectin that the locals refer to it as 'agua miel' or honey water.
Coordinators Carlos Palacios and Andres Fernandez oversee four agricultural engineers who help 221 coffee farms in the area follow sustainable practices. This has involved:
• Evaluating soil samples from each farm in order to determine the best fertilizer in the right quantities. Fertilizer is one of the most expensive items in coffee farming, so efficient, effective usage makes a big difference to profits.
• A study being carried out by the National Biodiversity Institute of Costa Rica to look into the area's ecosystem and develop a plan for conservation and the rainforest.
• A number of measures to reduce the acidity of the water. After processing, the average pH of the water is typically between 3.5-4 (acidic) and the COD (Chemical Oxygen Demand, which measures the amount of organic compounds in water) is120mg/ litre. The goal of the project is
for the pH to be 6.5-7 (neutral) and the COD to be around 4mg/litre, thereby enabling local communities to comply with local legislation and improve water quality.
• The removal of waste water contaminants that originates from the pulp process and household sewage using a combination of physical, chemical and biological processes.
These procedures aim to reduce water contamination by around 90%, which would convert more than 169.1 million litres of non-drinkable waste water into drinkable, environmentally-friendly water.
Shared values of social and environmental responsibility
Carcafé's work in Colombia is a magnificent and inspiring example of how the principles of ED&F Man's CSR policy are being put into action; doing better business by aligning business value, social value, and environmental stewardship. With financial and practical support from partners such as Lavazza, Tchibo, McDonalds and S&D, our commitment to the people and places in which we operate transforms lives, protects the environment and contributes to a more sustainable future.